Facilities Management
The Challenge. The endless phone calls, faxes, invoices, incomplete bids and ineffective tools to manage it all are a constant reality for facilities management professionals.
The Smart Growth Opportunity. Don't let the inefficiencies that exist today in facilities management continue to cost you time and money. ServiceLive offers the flexibility to fulfill all of your facilities management needs across a wide variety of service categories by providing a comprehensive set of tools to assist you in executing projects in a timely manner and with high levels of quality.
We can help you thrive in today's competitive landscape. Reduce your costs and improve productivity through competitive bidding, vendor consolidation, streamlined service orders and electronic payment processing. And our service order management tools give you the visibility you need to make better and faster decisions.
You can manage with your in-house team or take advantage of our experienced professional facilities providers through our Complete Care solution. The ServiceLive Marketplace offers a full menu of facilities services, including landscaping, plumbing, pest control, snow removal, electrical, painting, HVAC, door and window repair, flooring, and many more.
The control and quality you want, and it's all at your fingertips. That's why ServiceLive is the smarter way to run your facilities management business.
Key Benefits
Leverage our nationwide network of on-site service providers across a wide variety of skills who have passed a background check – or bring your existing network of providers
Streamline operations with real-time visibility into every service order to better manage status and next steps
Take advantage of the ServiceLive Marketplace dynamics, which encourage competitive pricing and speed
Utilize one central source for all of your needs
Pay Providers electronically and immediately with the click of a mouse through our online payment platform*
Find the right providers for your business and your customers by reviewing our extensive profile information, including ratings, reviews, company data, certifications, licenses, insurance levels, languages spoken and more. Reduce your compliance effort.
Services
Flooring
Hardwood Flooring
Tile Flooring
Custom Designs
Refinishes and Repairs
Painting
Interior and Exterior Painting
Residential and Commercial Painting Contractors
Faux Finishes and Specialty Painting
Electrical
Electrical inspections
Brakes/fuses
Outlets
Generator systems
Circuits/upgrades
Maintenance and repair
Light fixture installations
Cleaning Services
General
Kitchen appliances
Hood and duct
Restrooms
HVAC
Floor and carpet
Handyman Services
Interior
Exterior
Garage
Bath
Kitchen
Doors & windows
Walls/ceilings
HVAC
Commercial/Residential Air Duct
Air Conditioning
Heating
Installation/Maintenance
Insulation
Power Washing
Houses
Decks
Patio Fences
Driveways
Sidewalks
Brick
Paint Removal
Mold
Rust
Door and Window Services
Entry doors and sidelights
Interior doors
Security doors
Thermal-pane windows
Window Repair
Reglazing
Pet doors
Shower doors
Lawn & Garden
Insect / Grub Treatment
Core Aeration
Over Seeding
Dethatching
Lime Treatment
Garden maintenance
Garden installation types
General Plumbing
Power Rodding
Clean Outs Installed
Water Heaters
Sinks, Tubs, Faucets, Valves
Flood Controls installed and Serviced
New Water and Sewer Upgrades for Remodeling
Garbage Disposals
Water Line Repair
Waste and Drain Line Repair
Backflow Devices Installed
Toilets Repaired and Replaced
Bathroom Lavs Replaced
Faucets Repaired and Replaced
Valves Replaced
Water Heaters Repaired
Relief Valves Replaced
Expansion Tanks Installed
Roofing
Roofing repairs/maintenance
Roofing types
Waterproofing
Snow Removal
Sidewalks
Driveways
Curbs
Support Tools
Our mobile application allows you to manage and respond to bids from the field.
The ServiceLive platform gives you the tools to manage your service orders smarter. The Service Order Monitor provides real-time updates on every service order and highlights any buyer next steps. Our IVR system allows service providers to update their status as they arrive at a customer's location and when a job is complete. Custom reference fields allow you to create your own public or private fields for your service orders.
Advanced service order management tools allow us to configure a high-volume solution to meet your needs. Service Order Templates allow you to define and structure your service orders based on SKU, vertical or custom reference field. Workflow Monitor provides sophisticated service order management capabilities and queues that help your team manage large order volumes with speed and efficiency.
Our flexible integration options can be as simple as uploading an excel spreadsheet or API integration to more complex custom development options.
ServiceLive's Select Provider Network allows you to create a customized, on-demand workforce with tiered routing based on your preferences and training requirements. Use our pre-screened network of providers or bring your own.
You decide how to route your orders. Auto Routing allows you to post orders to your provider network or the open Marketplace based on your criteria without the need for manual selection. Direct Auto Routing allows you to create exceptions to directly route certain orders to specific providers (internally or externally). Or enter them manually, if you'd prefer.
Our Customer Sales Portal is a configurable solution that helps you sell more services. It allows you to create and customize a private-label online, on-site or in-store experience for your customers to select from SKU'd services, which are then automatically injected into the platform.
Vary your pricing by market with Adjustable Market Pricing. This feature allows you to automatically price service events at different rates based on location.
More Information
Industry Solutions
Products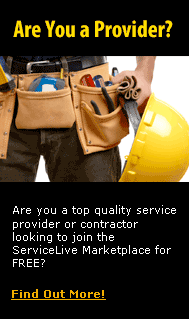 *Powered by Integrated Payments Systems, Inc. Licensed as a Money Transmitter by the Banking Department of the State of New York and other applicable State regulators.