Retail Industry Solutions
The Challenge. Retailers today face the challenge of enhancing the customer experience with installation, repair and delivery service for an increasingly complex set of products.
The Smart Growth Opportunity. Now you can offer a complete end-to-end customer service experience with ServiceLive. Add new service revenue streams or optimize your existing service processes by controlling costs, simplifying order management and improving customer satisfaction.
ServiceLive will help you identify potential growth opportunities for attachment sales and provide you with an online solution to deliver those services using our top-quality service providers or your own network of providers. In addition, ServiceLive can help you manage your facilities maintenance and improvements more efficiently. You can manage the service experience in-house through our Marketplace or Enterprise Suite solutions, or we can develop a managed service experience for you through our Complete Care.
Key Benefits
Grow your services business – smarter, faster and easier
Enable delivery of high-quality, consistent and supportable product installations
Leverage our nationwide network of on-site service providers across a wide variety of skills who have passed a background check
Find the right providers for your business and your customers by reviewing our extensive profile information, including ratings, reviews, company data, certifications, licenses, insurance levels, languages spoken and more.
Plan for Roll-Outs and pilot tests and train your team members with the help of the experts on our Rapid Onboard team
Take advantage of the ServiceLive Marketplace dynamics, which encourage competitive pricing and speed
Streamline operations with real-time visibility into every service order to better manage status and next steps
Pay Providers electronically and immediately with the click of a mouse through our online payment platform*
Enable consistent communication between you and your customer
Manage the service peaks and valleys more efficiently
Get up and running on the platform in just days
Retail Services
Installation Service
Smarter Installation. ServiceLive providers offer a comprehensive set of installation services across a wide variety of verticals including home electronics, computers, home appliances, product assembly, and more. Coordinate with product delivery or enable stand-alone installation services.
Repair Service
Smarter Repairs. Get it fixed! ServiceLive providers offer a comprehensive set of break/fix repair and warranty services across a wide variety of verticals including home electronics, computers, home appliances, product assembly and more. From diagnosis to completed repair, ServiceLive can assist you every step of the way.
Delivery Services
Smarter Delivery. ServiceLive providers are already delivering items like consumer electronic, appliance, home improvement, office supply and furniture for key national and regional retailers. ServiceLive can provide detailed tracking, pick-up performance, and proof of delivery for every order real-time.
Facilities Management
Smarter Facilities Management. Utilize the ServiceLive platform to deliver a more efficient facilities management process. ServiceLive providers offer a full menu of services, including roofing, landscaping, plumbing, pest control, snow removal, electrical, painting, HVAC, door and window repair, flooring, and many other maintenance services. ServiceLive provides you with the tools to manage the bidding process with your own network of vendors or ours. The option of vendor consolidation on our platform simplifies the sourcing and compliance processes and reduces your administrative costs. Plus, our open bidding model encourages competitive pricing.
Learn More »
Support Tools
The ServiceLive platform gives you the tools to manage your service orders smarter. The Service Order Monitor provides real-time updates on every service order and highlights any buyer next steps. Our IVR system allows service providers to update their status as they arrive at a customer's location and when a job is complete. Custom reference fields allow you to create your own public or private fields for your service orders.
Advanced service order management tools allow us to configure a high-volume solution to meet your needs. Service Order Templates allow you to define and structure your service orders based on SKU, vertical or custom reference field. Workflow Monitor provides sophisticated service order management capabilities and queues that help your team manage large order volumes with speed and efficiency.
Our flexible integration options can be as simple as uploading an excel spreadsheet or API integration to more complex custom development options.
ServiceLive's Select Provider Network allows you to create a customized, on-demand workforce with tiered routing based on your preferences and training requirements. Use our pre-screened network of providers or bring your own.
You decide how to route your orders. Auto Routing allows you to post orders to your provider network or the open Marketplace based on your criteria without the need for manual selection. Direct Auto Routing allows you to create exceptions to directly route certain orders to specific providers (internally or externally). Or enter them manually, if you'd prefer.
Our Customer Sales Portal is a configurable solution that helps you sell more services. It allows you to create and customize a private-label online, on-site or in-store experience for your customers to select from SKU'd services, which are then automatically injected into the platform.
Vary your pricing by market with Adjustable Market Pricing. This feature allows you to automatically price service events at different rates based on location.
More Information
Industry Solutions
Products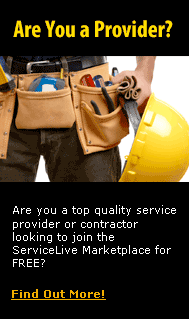 *Powered by Integrated Payments Systems, Inc. Licensed as a Money Transmitter by the Banking Department of the State of New York and other applicable State regulators.